Recent projects I have designed
&

developed.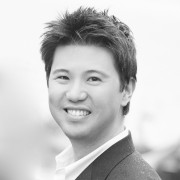 This is me. Designer by day
&

developer by night.
Or, vice versa.
I have spent most of my career within the creative markets working at companies such as Macromedia (acquired by Adobe), Apple, ENSO TEA, Wacom and AAA. I spent my formative years in Italy and Japan where my passion for design emerged. I also used to be a DJ back in the day (the 2000's)! I have been to and survived Burning Man an impressive 3 times.
Here is a list of things I can do for you
Design thinking. Creative intelligence. Design. There is no single approach, framework or right answer.
The web. It evolves, it changes, it is constantly in motion. Let's figure it all out, create and innovate.
At the end of the day, we're all consumers. Efficiently connect with your audience and customers.
From startups to enterprise, my experience and critical thinking bring another set of eyes to business.
Analyze the data, plan and execute for the future of your business. Innovate to lead.
Stuck? Need help? I'm here to help every step of the way.
Or follow me on LinkedIn, Twitter or Dribble